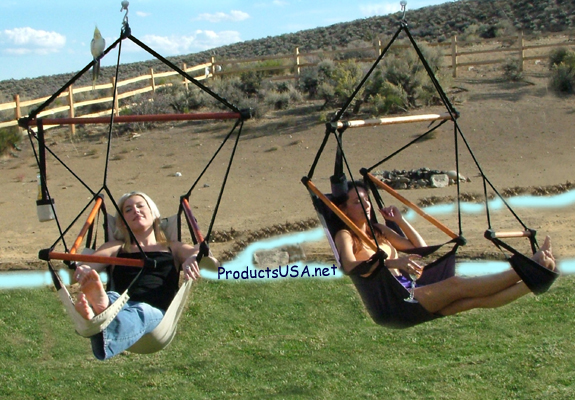 The Super Deluxe AirChair is a very comfortable chair that will make you feel like a million bucks after a hard day at work. This chair can reclines to any position that suits your fancy. This chair uses 1/2" UV Protected rope, tested at 2000 lbs. Dual rope brakes are pre-installed to keep the chair from slipping out of any preset recline position. 2 Layers of Denier nylon fabric is used to make this chair. The chair is surrounded with 1inch of high strength webbing for more strength. All the hanging hardware is included for standard installation. This chair also comes with an "over the shoulder" travel bag for easy transportation on your next vacation or camping trip.
Each Super Deluxe AirChair Includes
* 1 Super Deluxe AirChair & 1 matching footrest.
* 2 matching armrests and 1 beverage holder
* Over the shoulder travel bag
* 42 inch overhead dowel, 2 arm dowels, and 1 footrest dowel.
Standard hanging hardware include 2 zinc steel plated S hooks and 1 Steel eye lag bolt.
* 1 year warranty, excludes color fading .
* Instructions
* Weight Capacity 275 lbs.
Upgradable Accessories
* Removable Pillow
* Springs, Pigtail Swivels, and Lag Swivels
* Magazine holder for $6 at time of purchase


Actual Size Comparison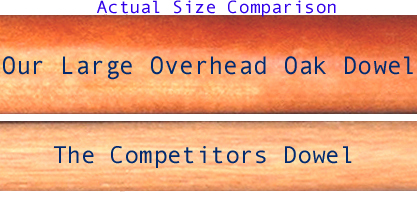 Order Online - 5 day delivery Coast to Coast